Accelerate Family Law offers professional and discreet family law advice and document creation in all areas of family law including property matters, children's welfare, parenting, separation, and divorce.
At first, that might seem to be similar to what most other family law firms might offer, but with Accelerate Family Law, our clients have one major advantage, which stems from one of our guiding beliefs.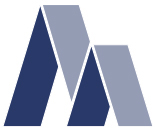 That belief is that everyone should have access to legal help and representation and that it should be at an affordable level for all. That is why we do not follow the crowd with respect to offering the same-old 'take it or leave it' legal package.